API 5L is a material specification for seamless and welded carbon steel pipe. API 5L pipe is widely used in the pipeline industry to transport oil, water and gas. Depending on strength, schedule and service requirements, API 5L pipe is manufactured in a variety of grades for both onshore and offshore applications. In this article, we will learn about the various grades, specifications and schedules of API 5L pipelines.
API 5L piping in the oil and gas, water and petrochemical industries is available in two Product Specification Levels (PSLs) based on quality grades. The first is PSL1 which offers standard quality levels. the other PSL2 offers additional mandatory requirements in terms of strength, chemical composition, non-destructive testing or notched toughness.
Features of API 5L pipe
API 5L pipe has many advantages that make it ideal for pipelines. These pipes have unique features that make them highly utilizable.
API 5L pipes have excellent resistance to cracking forces that can occur in long pipes. This feature makes them durable.
API 5L offers excellent strength and resistance in high temperature applications.
Long service life in any industrial piping operation is one of the distinguishing features of API 5L.
All of these specifications and features of API 5L piping make it easier to select and easier to use in pipelines.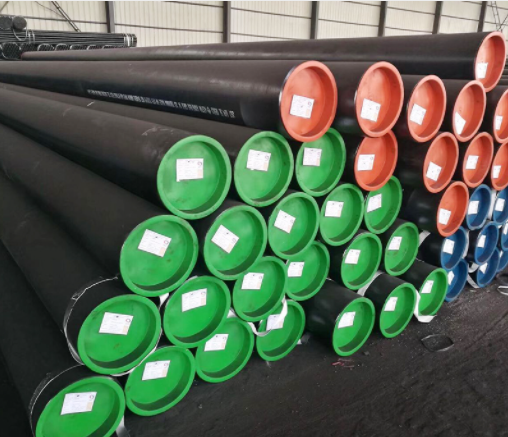 API 5CT Oil Casing Pipe for Boiler Steel Pipe
API 5L Metric
Consider that it is important to perform hydrostatic leak testing and 100% NDE or destructive testing for any pipeline project. Whereas the installed product is filled with concrete and therefore does not need to perform these tests, API 5L offers an alternative method that covers almost all aspects of testing at a significant cost savings.
Never compromise on quality, it is always important to know which products will meet your needs and ensure you are not adding unnecessary costs to your project, API 5L has a properly defined process to reduce costs and deliver quality and competitive steel casing and pipe piles.
Developed specifically for the transportation of natural gas in the oil industry, API Grade 5L steel pipe is considered a high quality grade that is cost effective and safe compared to other grades where many risk possibilities exist.
Extensive testing for this purpose only is included, including hydrostatic, non-destructive and destructive testing.
When considering other grades manufactured to the API 5L standard, which can protect various types of utilities such as water pipes, gas lines, fiber optic cables, API 5L helps companies save more time consuming functions and other performance that needs to be done in manufacturing, choosing because the right solution always brings business reputation and standards.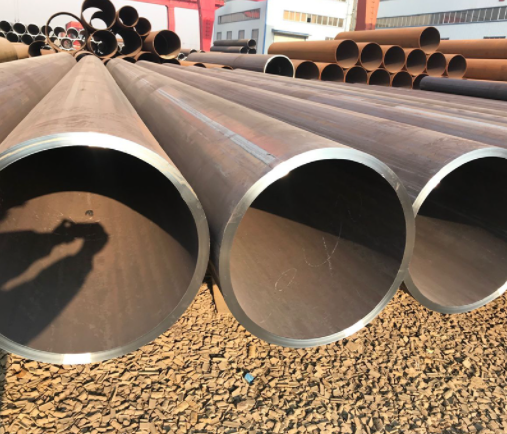 API 5L LSAW Steel Pipe for Oil Use
Purchasing Information
When purchasing API 5L materials, the following details must be specified in the purchase order or material data sheet
PSL grade (PSL1 or PSL2).
The required pipe grade.
Pipe size, outside diameter and thickness.
Random or approximate length.
Seamless or welded.
Number of pipes required.
Pipe end connections.
Coating and lining requirements.
Fluid service sour or sweet.
Any marking requirements.
Any special requirements.
Choose us
We manufacture the API pipelines needed to transport natural gas, crude oil, and liquid gases from the production site to the refinery. PIPEFUN manufactures pipelines to the API 5L standard, which is backed by our USP of world-class quality, committed lead times, and better service at the most competitive prices. We are a one-stop solution for a wide range of products.