Butt-welded fittings include long radius elbows, concentric reducers, eccentric reducers and tees. Butt-welded stainless steel and carbon steel fittings are an important part of industrial piping systems for changing direction, branching, or mechanically connecting equipment to the system. Dimensions and tolerances for BW fittings are defined in accordance with ASME Standard B16.9.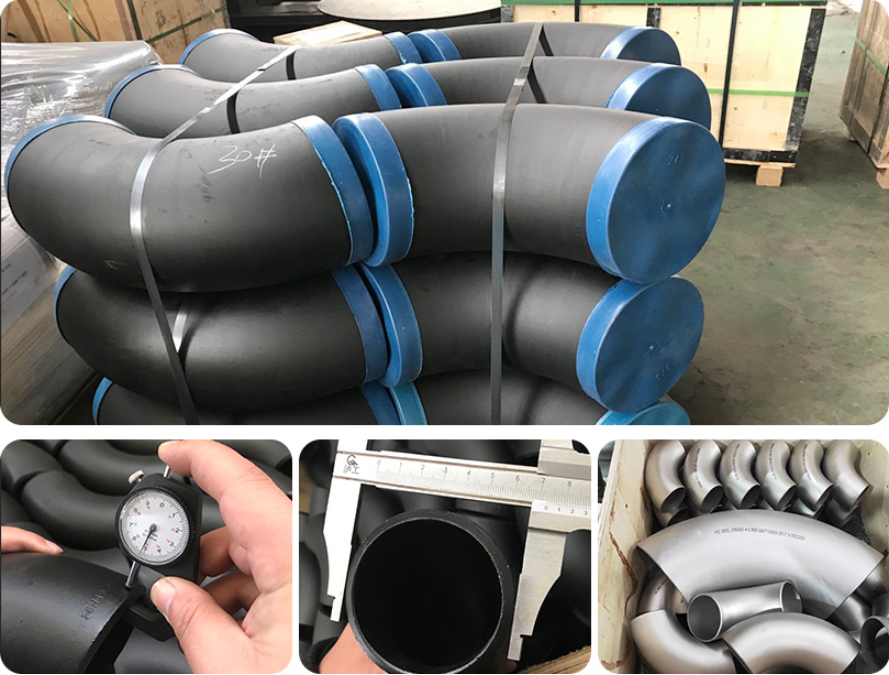 Benefits of Welded Fittings
Butt-welded fittings, such as carbon steel and stainless steel, offer many advantages over threaded and socket-welded fittings. The former is only available in nominal sizes up to 4", while butt weld fittings are available in sizes ranging from ½" to 72". Some of the benefits of welded fittings are
Welded joints provide stronger connections.
Continuous metal construction adding strength to the piping system.
Butt weld fittings with matching pipe tables provide seamless flow within the pipe.
Fully fusion welded and properly installed LR 90 elbows, reducers, concentric reducers, etc., provide a gradual transition through welded fittings.
Common classifications
According to ASME B16.25, all butt weld fittings have beveled ends. This helps create a full penetration weld without any additional preparation of the butt weld fitting.
The most common materials used for butt weld fittings are carbon steel, stainless steel, nickel alloys, aluminum and high yield materials. High volume butt weld carbon steel fittings are available in A234-WPB, A234-WPC, A420-WPL6, Y-52, Y-60, Y-65, Y-70. All WPL6 fittings are annealed and compatible with NACE MR0157 and NACE MR0103.
To know more specifications, please visit PIPEFUN website and you can find what you want.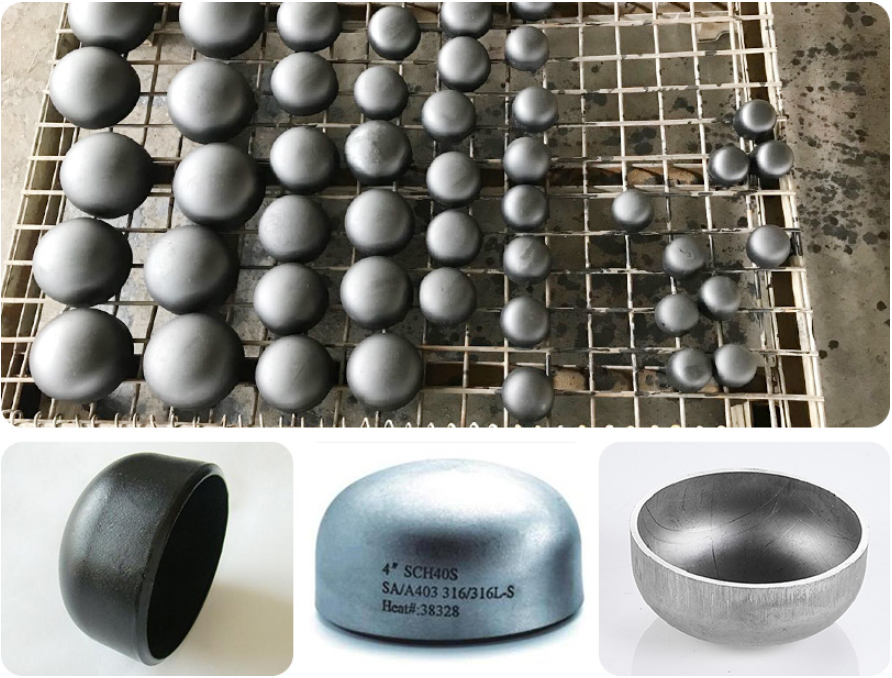 Say what you need
PIPEFUN is one of the largest distributors of pipe flanges and fittings. We handle hundreds of requests every day. There are some common misconceptions, and we are here to explain them to you. Please be aware of the following issues when you send us an email.
"Standardized" butt weld fittings
This is a misconception because flanges are available in A105 and A105 N, where N stands for standardized. However, there is no such thing as A234WPB N. Some manufacturers standardize their butt weld fittings as a standard procedure, and such requirements require that the individual MTRs be checked to verify that the standardized heat treatment process has been completed.
Reference to pipe sizing
Butt weld fittings are sold by pipe size, but a pipe schedule must be specified to match the ID of the fitting to the ID of the pipe. If the schedule is not mentioned, we will assume that a standard wall is required.
Customers should specify whether they require standard wall (sch 40s) or thinner walled sch 10s stainless steel butt weld fittings. Please refer to the pipe diagram to clarify how the wall thickness of stainless steel piping correlates to the different pipe schedules.
Welded or Seamless Fittings
Butt-weld fittings are available in welded and seamless configurations. Seamless butt weld carbon steel or stainless steel fittings are made from seamless pipe and are generally more costly. Seamless pipe fittings in sizes larger than 12" are not common. Welded fittings are made from ERW welded carbon or stainless steel tubing. They are more affordable than seamless fittings.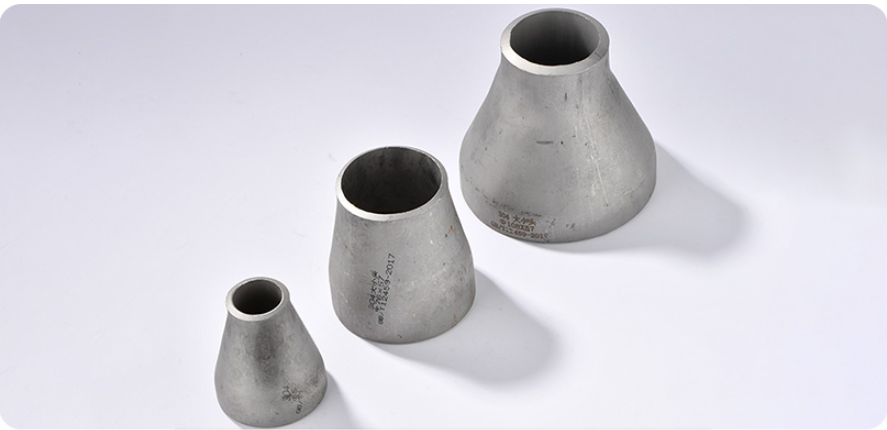 Short Radius (SR) or Long Radius (LR)
You will often hear of SR45 elbows or LR45 elbows. 45 or 90 refers to the bend angle used to change the direction of flow to the weld head.
A long radius elbow (LR 90 or LR 45) has a bend that is 1.5 times the size of the pipe.
A short radius elbow (SR 45 or SR 90) has a bend size equal to the pipe size, so a 6" SR 45 has a bend radius of 6" nominal pipe size.
3R or 3D Elbow Fittings
First, the terms 3R or 3D are synonymous. 3R butt weld elbows have a bend radius 3 times the nominal pipe size. 3R elbows are smoother than SR or LR fittings.
Concentric reducer butt weld fittings are symmetrical: the two ends are aligned along the center. Eccentric reducer butt weld fittings are asymmetrical: the ends are off-center from each other.
PIPEFUN is one of the largest manufacturers of butt weld fittings and flanges in China. If you need to buy flanges, pipe fittings or other related products, please send us a message. We will serve you sincerely.