How Do You Read a Flange Size?
Reading a flange size involves identifying and understanding the key dimensions and measurements that define the size and type of a flange. Flanges are essential components in piping systems and are used to connect pipes, valves, and other equipment. Here's how to read a flange size:

Nominal Pipe Size (NPS): The most critical dimension is the Nominal Pipe Size, denoted as NPS. It indicates the size of the pipe that the flange is designed to fit. NPS is not the actual measurement of the pipe's outer diameter but rather a standard designation. It's expressed in inches. Common NPS sizes include 1/2", 3/4", 1", 2", 4", etc. The flange size must match the NPS of the pipe it will be connected to.
Flange Class or Pressure Rating: Flanges are also classified by their pressure ratings, which indicate the maximum pressure the flange can withstand. Common pressure ratings include 150, 300, 600, 900, 1500, and 2500 pounds per square inch (PSI). The pressure rating is typically marked on the flange and should match the pressure requirements of the piping system.
Flange Facing Type: Flanges have different facing types, which determine how the gasket will seal. The most common facing types include Raised Face (RF), Flat Face (FF), and Ring Type Joint (RTJ). The facing type must be compatible with the gasket and the adjacent flange.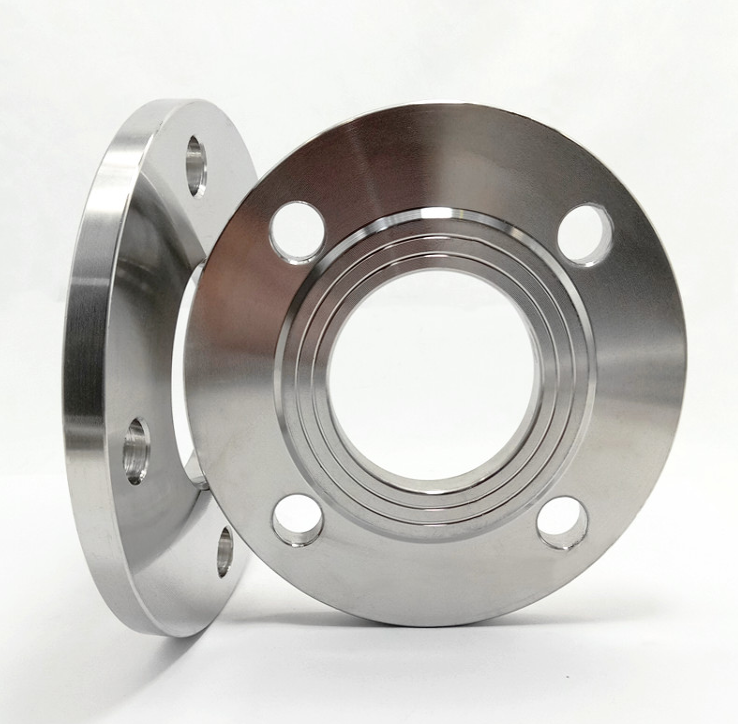 Flange Type: There are various types of flanges, each designed for specific applications. Common types include Weld Neck, Slip-On, Socket Weld, Lap Joint, Threaded, and Blind flanges. The type of flange chosen depends on the specific requirements of the piping system.
Bolt Circle Diameter (BCD): The Bolt Circle Diameter is the diameter of the circle formed by the bolt holes in the flange. It is measured from the center of one bolt hole to the center of the opposite bolt hole. The BCD helps determine the flange's size and is crucial for aligning flanges during installation.
Number of Bolt Holes: The number of bolt holes in a flange can vary, depending on its size and pressure rating. Common configurations include 4, 8, 12, or 16 bolt holes. The number of bolt holes should match the mating flange for proper alignment.
Bolt Hole Diameter: The diameter of the bolt holes is essential for selecting the appropriate bolts and nuts. It is measured from the center of the hole to the opposite center. Bolt hole diameter can vary, even for flanges of the same NPS.
Overall Diameter (OD): The overall diameter of the flange is the outside diameter of the flange, including the bolt holes. It provides an idea of the flange's size and helps with proper alignment during installation.
Reading a flange size correctly is crucial to ensure the compatibility and proper functioning of a piping system. Always refer to the manufacturer's specifications and markings on the flange for accurate information about its size, pressure rating, and type.